Santa's Toy Run Ride Along
Donate $250 or more for the ride of your LIFE!
Here is your chance to experience the "Ride of a Lifetime" at Road Atlanta, one of Americas fastest road courses race tracks. Ride in a 550+ hp Corvette reaching speeds in excess of 160 mph experiencing high speed cornering and braking.
It's very simple, make a $250 donation to one of our deserving charities and off you go. Make the check payable directly to the organization of your choice or donate directly online! This donation is 100% tax deductible! A perfect gift that gives back to Children in Foster Care or Domestic Violence Shelters.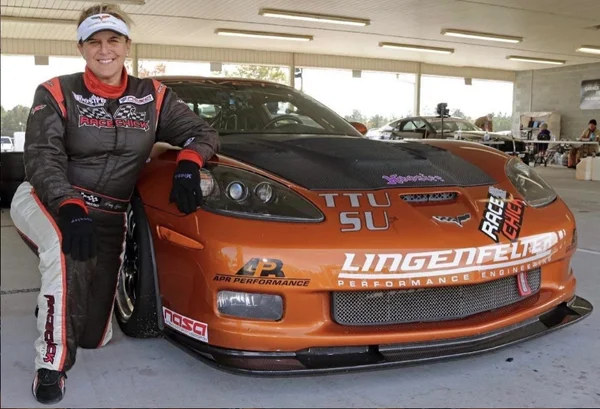 Tracy Gaudu has graciously agreed to donate her time and car to benefit Santa's Toy Run 2022 Ride Along Program. First, she is a physician's assistant specializing in vascular surgery. Tracy is also an Air Force Veteran.
Tracy is a very accomplished pro race car driver and instructor recently winning 3 championship titles. She has competed in numerous venues including Chattanooga Gran Prix where she finished second overall and was awarded the Queen of the Hill award setting a new hill climb record at Pine Mountain plus National Council of Corvette Clubs National Champion.
Let's all thank Tracy for donating her time and car so we can raise money for Children this Christmas!
** The number of Ride Alongs is limited and is subject to the availability of the driver and vehicle. Michelin Road Atlanta track management and the prevailing weather conditions.