Race Day at Michelin Raceway Road Atlanta
There will be racing all day Saturday deciding many of the Champions for NASA- SE this year. Sunday's event will also include the exciting and thrilling Race Car Ride Along with pro drivers in NASA- Southeast. Sunday's race is a one of a kind race called "Toy Run"; every car from every division will be racing simultaneously with an impressive 80+ cars, truly amazing! It will be a remarkable fun filled weekend of excitement and wheel to wheel racing, all benefiting kids in need.
The best parts of "Santa's Toy Run" are the recipients, kids of all ages. The directors at NASA- SE have graciously agreed to exchange "Tickets for Toys."Everyone who attends the races and donates a new unwrapped toy or a gift card that has a value of $20 or more will receive an exclusive all access 2 day pass to watch the best sports car racing in the southeast; what a deal! These donations, gift cards & toys will be distributed locally to qualified, well deserving kids, teens, or families in their true time of need.. They are counting on us for help!
Circle Heart Racing will be coordinating efforts to make this a weekend to remember for all of the fans, drivers, crews, and especially the beneficiaries; children. There are 5 ways for you to help make a difference in a kid's life this Christmas.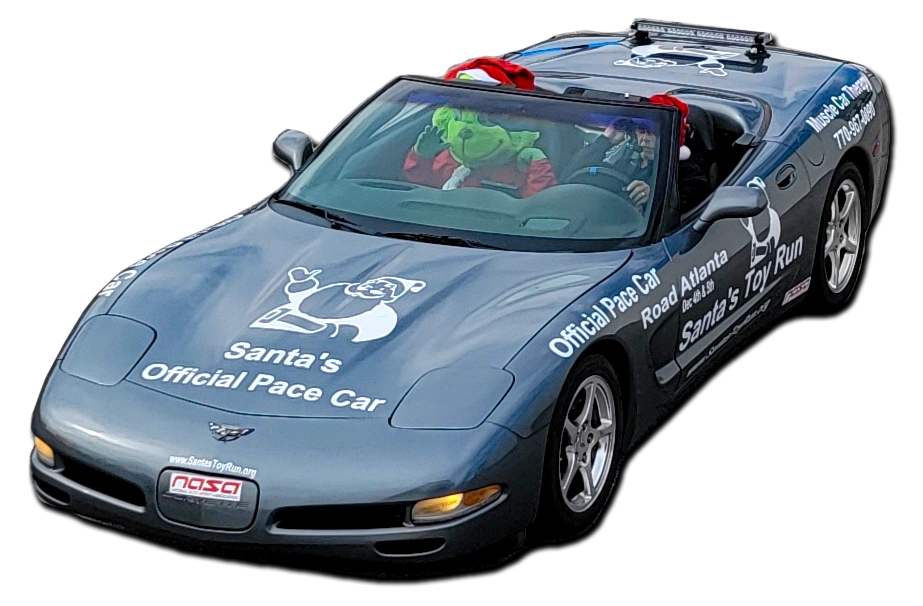 All considerations, donations and gifts are very much appreciated and truly needed by the recipients. All donations and proceeds will be given directly to the charity of your choice ensuring that 100% of the toys and money get straight in the hands of the kids and organizations. Remember, it's not the size of the gift that matters; it's the compassion that comes from giving; especially during the holidays.
More information can be seen at www.SantasToyRun.org or by calling Ron at 404- 925- 7350 or Ron@SantasToyRun.org or Michele at 678-643-1434. Racing information can be seen at www.NASA- SE.com.
About Michelin Raceway Road Atlanta
Road Atlanta is recognized as one the world's best road courses. Our multi-purpose motor sports facility is situated on 750 park-like acres in the rolling hills of Northeast Georgia. Road Atlanta is located 35 miles north of Atlanta and just minutes away from Chateau Elan, a 4-Star resort offering guests comfort and amenities such as three championship golf courses and a European-style Spa.